Information on nearby tourist facilities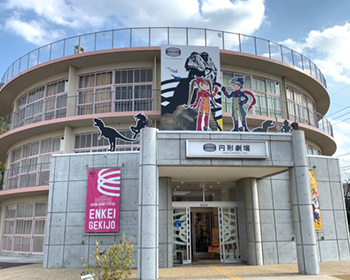 Kurayoshi Figure Museum
【5 minutes walk from Kansuien】
Japan's oldest existing circular school building is a sacred place for figures.
Kurayoshi City in Tottori Prefecture retains a beautiful townscape of Akagawara and Shirakabe Dozogun. Here is the oldest circular school building in Japan, which has been loved as a symbol of the local community. Instead of children, dinosaurs, animals, anime heroes, and popular characters gather there.
Against the backdrop of Tottori, where manga culture is still alive, and the locality of Kurayoshi, where a factory of an internationally acclaimed figure maker exists, a figure museum on a big scale that no one has ever seen before will take shape. It is not just for viewing. Visitors will learn about the manufacturing process, experience hands-on production in workshops, and portray the creation of rich communication that connects people of various generations and countries through figurines.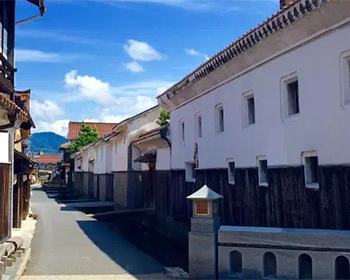 Kurayoshi Shirakabe Dozogun,Akagawara
【15 minutes walk from Kansuien】
A guide with a rich personality and anecdotes from the time will guide you through the tour.
Old merchant houses built from the Edo period to the Taisho period and the Shirakabe Dozogun. Enjoy the Shirakabe Dozogun, which you can't see just by walking around! You will be impressed by the increased knowledge of history and anecdotes.

In the Shirakabe Dozogun, there is a sightseeing facility, Akagawara no Yakata (Red Tile House), which utilizes the buildings as they were in their original state. There are many sightseeing spots such as a folk craft shop, a sculpture hall, a sake cellar, a wine cellar, various workshops, a cafe, and a restaurant.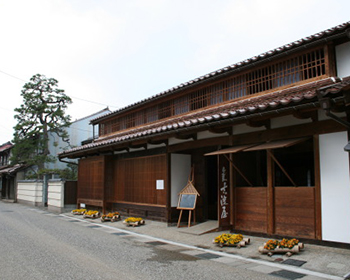 Kurayoshi Yodoya
【15 minutes walk from Kansuien】
Oldest remaining townhouse architecture in Kurayoshi City
Built in 1760, it is the oldest existing machiya building in Kurayoshi City. The Makita family, whose trade name was Yodoya, was one of the leading merchant families in Kurayoshi and is said to have had a close relationship with the wealthy Osaka merchant Yodoya, famous for the Yodoyabashi Bridge.
The tomb of Seibei Yodoya of the generations is enshrined at Dairenji Temple in Kurayoshi City, which has ties to the Makita family.
In addition, a historical lecture, "Light and Shadow of Yodoya," is held daily at the Toyota Family Residence.